Service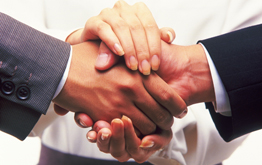 Unicul International places the right people at the right time in the right project.
We provide high quality communication services drawing on the expertise of over 2500 registered language professionals.
We choose the most suitable personnel for each project to fulfill your diverse needs.
Language + Field of Specialty
Our 2500 members are bilingual or multilingual professionals with specialty fields and skills. Specialty fields are diverse; business, public relations, IR/CSR, IT, finance, advertising/marketing, environment, medical, legal, music, fashion, sports, and more.
Global Network
We handle 70 different languages, including rare ones.
Our members reside throughout Japan and in many locations abroad. This allows us to leverage information that could only be obtained locally, as well as to proceed with projects efficiently by taking advantage of time differences around the world.